Order Sabreersabels at Sabreersabel.nl
Sabre the blissful tension of champagne with a saber
Sabering champagne is a particular highlight among aficionados of the festive drink. It is an action that gives an ultimate kick. It's a display of style that will make your heart beat in your throat. Sabering isn't hard if you know how to do it. Yet the execution is precise, making it exciting every time you slide the shiny steel of the saber over the subtle weld line to make the champagne bottle a cup smaller. Material of the highest quality is of great importance for a successful execution of sabring. Therefore choose a sabreersabel from Sabreersabel.nl (formerly Champagnesabres.eu)
We therefore present a range of sabers in which there is only room for the best of the best in the field of sabring. Welcome to our website!
To our saber sabers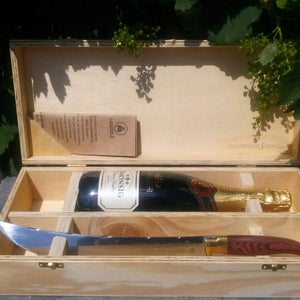 The most beautiful coolers
Free engraving
A saber is the gift you love to give to a friend, family member or associate who you know appreciates style, cool and skill. The champagne saber can be made extra personal by having an appealing text engraved in the shiny steel of the saber. There are no costs involved. Champagnesabres.eu works so fast that if you place an order today (on a working day) before noon, the saber including the text to be engraved will be with you within 1 to 3 working days, neatly wrapped in gift paper. Delivery costs within the Netherlands are € 6.95. In the webshop we also offer many related products, such as champagne from well-known wineries, but also champagne coolers and Laguiole knives.
View examples of engraving
Not 18? Not a drop
If you are not yet 18 years old, we cannot yet sell alcoholic beverages to you. But then take a look at our delicious chocolate range at Chocolatebox.nl
To Chocolatebox.nl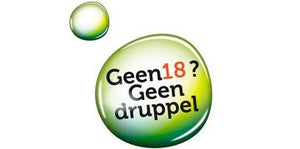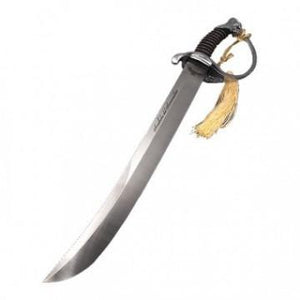 The specialist in sabring
Sabreersabel.nl is the specialist in sabring. We know our champagnes, are masters of the technique and are happy to explain it to you. Customers rate our knowledge, expertise and service with 5 stars. If you would like to know more, for example whether it is wise to sabrage in the bedroom if you have just brought your loved one a champagne breakfast, see our Sabering page. How does that work? or contact us at 0182-761233
Our collection of saber sabres